Elena (Lane) Mayfield,
M.Ed., Ed.S., LPC-A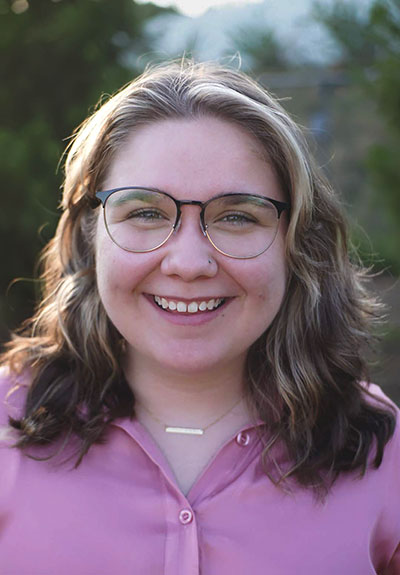 Hello! My name is Lane Mayfield, and I am thrilled to join the GIFT team! Originally from LaGrange, GA, I earned my bachelor's degree in Psychology from the University of West Georgia in 2020. While at West Georgia, I was privileged to teach courses on mental health, substance abuse prevention, and overall well-being for college students. My passion for psychology led me to pursue my master's degree in counseling.
From 2021 to 2023, I attended Clemson University, obtaining my Master's in Education and Education Specialist degrees in Counselor Education, specializing in Clinical Mental Health Counseling. My experience at Clemson equipped me with invaluable skills and knowledge, working with individuals across various groups, including pre-teens, adults, and members of the LGBTQ+ community. My utmost priority is fostering an inclusive and welcoming environment for all my clients.
As a person-centered therapist, I believe in collaborating with clients, listening attentively, and providing unwavering support. I draw inspiration from Gestalt and Existential therapies and incorporate experiential activities like creating art, mind-body exercises, and heightened awareness into my sessions to help clients explore their inner selves.
In my free time, I enjoy hiking and exploring the beautiful parks of the Upstate. I enjoy painting, creating music, and spending quality time with my adorable fur babies.